Home: T.W.W.N. Games About: The Games | The Game Makers Games: Online Games | Downloadable Games | Quidsticks | Contact Us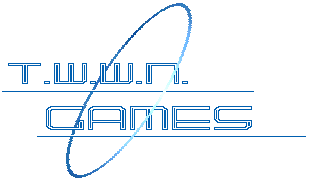 CONTACT US
The most effective way to contact us is to fill out the form below with your question/comment/etc.
Click Submit only ONCE and allow the Confirmation page to load.
---
Home: T.W.W.N. Games About: The Games | The Game Makers
Games: Online Games | Downloadable Games | Quidsticks
Contact Us
T.W.W.N. is in no way responsible for any damage done by any of the T.W.W.N. Games.
Copyright © 2003-2005 T.W.W.N. Games
All Rights Reserved.